Dumpster Rental in Madison AL
Dispose of your project waste easily with Reed Maintenance Services, Inc.'s dumpster rental service in Madison, AL.
We aim to make your life simpler with just one call. Our service caters to both homeowners and business owners.
Our team will deliver the dumpster straight to your job site, so you can fill it up with your waste without any hassle. We'll take care of the dirty work so you don't have to worry!
When the dumpster is full, we'll come and pick it up and dispose of the waste responsibly, leaving your space clean and clutter-free.
Make your project stress-free by scheduling your dumpster rental delivery with us. Contact Reed Maintenance Services, Inc. today at (256) 640-7888.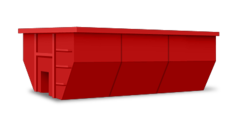 Dimensions
20'L x 7'W x 4'H
Included Tonnage
2.0 included
Additional Days
:
$8/day
Extra Weight
:
$50/ton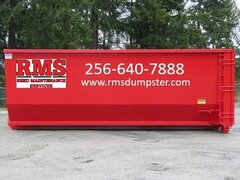 Dimensions
20'L x 7'W x 6'H
Included Tonnage
5 included
Additional Days
:
$8/day
Extra Weight
:
$50/ton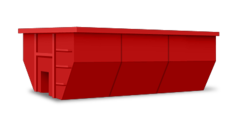 Dimensions
20'L x 7'W x 8'H
Included Tonnage
6 included
Additional Days
:
$8/day
Extra Weight
:
$50/ton
We Take Just About Everything
Some examples of the junk we haul away include
Refrigerator Disposal

Garbage Removal

Mattress Disposal

Foreclosure Clean Outs
Construction Waste Removal

Yard Waste Removal

Trash Removal

Appliance Removal
Television Disposal & Recycling

Furniture Removal

E-Waste Disposal

Hot Tub Disposal
Affordable Dumpster Rental in Madison AL
Many people think that renting a dumpster is only for big companies and contractors with large amounts of waste to dispose of. However, this is not true. Reed Maintenance Services, Inc. offers dumpsters of various sizes for different amounts of waste generated from various tasks. Whether you are a homeowner carrying out a small DIY project or a business owner with a moderate amount of waste, we have a dumpster that suits your needs. Just give us a call and we'll deliver the dumpster to your doorstep. We take pride in providing reliable and orderly dumpster rental services to all customers in Madison and the surrounding areas.
Which dumpster is the best choice for your project?
At Reed Maintenance Services, Inc., we offer 20, 30, and 40 yard dumpsters. No matter the size of your project, whether it's a small DIY project, a medium-sized roof work, or a large-scale building or demolition, we have a dumpster that can handle the debris it will produce. Our services are not limited to individual homeowners; we also provide dumpsters to companies undertaking new construction, home renovations, or building projects.
Residential Dumpster Rental Madison AL
If you have a home improvement project that generates a considerable amount of waste that needs to be disposed of at the landfill, you can rent a small roll-off dumpster to get the job done. Examples of such tasks could include a small garage clean-out, a thorough backyard clean-up, shed demolition debris removal, DIY kitchen or bathroom remodel, and other similar projects. With a small roll-off dumpster, you can ensure that your waste is disposed of efficiently and conveniently, without worrying about the logistics of transporting it to the landfill.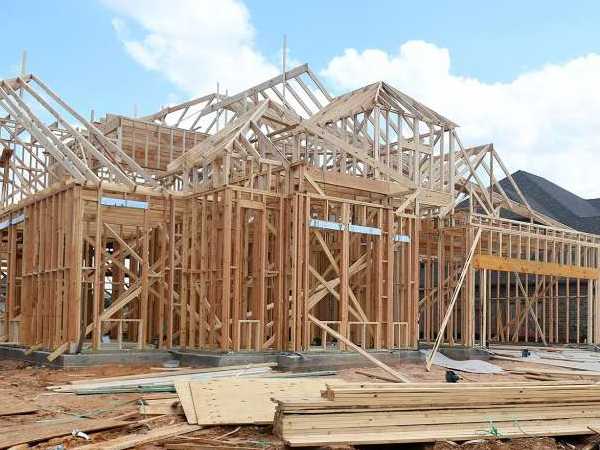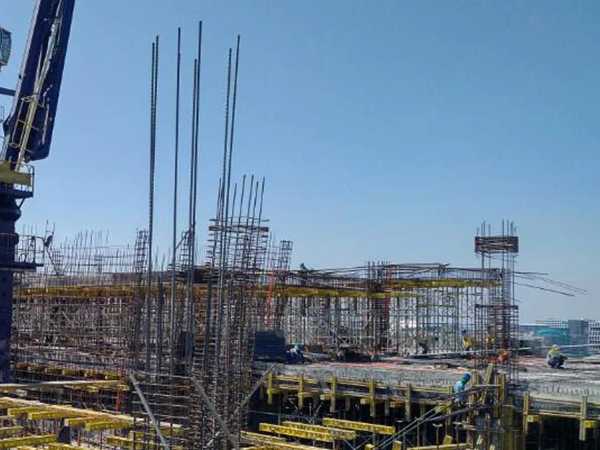 Madison, AL Construction Dumpster Rentals
Moreover, Reed Maintenance Services, Inc. offers large dumpsters to accommodate the waste and debris generated by roofers, general contractors, and construction workers during construction or demolition projects. Our rental process is simple, and if you are located in Madison, you can order a large dumpster over the phone and have it delivered to your building or construction site either the same day or the following day. Once you have filled your rental dumpster to the top, just let us know, and we will come and retrieve it so that it can be properly disposed of at the dump.
Dumpster Rental Sizes in Madison AL
How Can I Pick The Correct Size?
Renting a dumpster for the first time in Madison can be a daunting task, especially if you are unfamiliar with the process. However, you don't have to worry when you choose to rent a dumpster from our company. We understand that you may not fully comprehend the steps involved, and that's why we are here to help. To ensure that you make an informed decision regarding your dumpster rental, we will provide you with detailed information on all of our dumpster sizes and offer advice on the best size based on the scale of your project.
If you need a dumpster rental in Madison, look no further than Reed Maintenance Services, Inc. We offer roll-off containers in various sizes that can easily fit in your driveway or place of business. Whether you need to dispose of construction and demolition waste or scrap materials, we have a wide range of dumpster options to choose from. Our rental terms are flexible, and our costs are competitive. Contact us today to learn more.
How Can You Rent a Roll Off Dumpster in Madison AL
At Reed Maintenance Services, Inc., we provide a range of dumpster sizes, from 20-yard to 40-yard options, suitable for various tasks such as appliance disposal, mattress removal, garbage collection, and refrigerator disposal. We cater to projects of different scales, from small cleanups to extensive renovations, by offering multiple size options. Our team is committed to delivering personalized service to every client, ensuring that their specific needs are met. To determine the best dumpster size for your project in Madison, AL, simply contact our rental experts. We will transport the container to your desired location using our truck. Before the delivery, please make sure to clear any vehicles from the area and check for any low hanging obstacles such as tree branches or wires. Once the dumpster is delivered, you can start filling it with your materials, ensuring that debris remains within the container's edges and you do not exceed the weight limit. When your project is completed, inform us, and we'll schedule a pickup within your rental period. Our team will come to retrieve the dumpster and dispose of your waste properly, making the process seamless.