Dumpster Rental in Huntsville, AL:
Efficient Waste Management Solutions
Welcome to our comprehensive guide on dumpster rental services in Huntsville, Alabama! At Reed Maintenance Services, Inc., we take pride in offering top-notch waste management solutions to meet your specific needs. Whether you're planning a home renovation, construction project, or simply need to declutter your space, our dumpster rental services are designed to provide you with efficient and hassle-free waste disposal.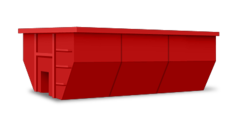 Dimensions
20'L x 7'W x 4'H
Included Tonnage
2.0 included
Additional Days
:
$8/day
Extra Weight
:
$50/ton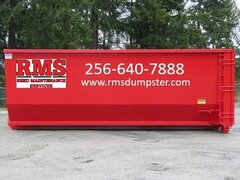 Dimensions
20'L x 7'W x 6'H
Included Tonnage
5 included
Additional Days
:
$8/day
Extra Weight
:
$50/ton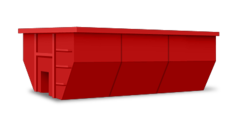 Dimensions
20'L x 7'W x 8'H
Included Tonnage
6 included
Additional Days
:
$8/day
Extra Weight
:
$50/ton
We Take Just About Everything
Some examples of the junk we haul away include
Refrigerator Disposal

Garbage Removal

Mattress Disposal

Foreclosure Clean Outs
Construction Waste Removal

Yard Waste Removal

Trash Removal

Appliance Removal
Television Disposal & Recycling

Furniture Removal

E-Waste Disposal

Hot Tub Disposal
Why Choose Our Dumpster Rental Services?
Reliable and Convenient Waste Disposal
When it comes to managing your waste, it's essential to have a reliable and convenient solution. Our dumpster rental services in Huntsville offer just that. With a wide range of dumpster sizes available, you can choose the perfect option that suits your project requirements. Our dumpsters are delivered promptly to your location, allowing for seamless waste disposal throughout the duration of your project. No more worrying about overflowing trash cans or making countless trips to the local landfill!
Cost-Effective Waste Management
We understand the importance of cost-effectiveness, especially when it comes to waste management. Our dumpster rental services are designed to provide exceptional value for your money. By renting a dumpster, you can consolidate all your waste in one place, eliminating the need for multiple trash pickups or expensive waste removal alternatives. With transparent pricing and flexible rental periods, we strive to make waste disposal affordable and convenient for our customers in Huntsville.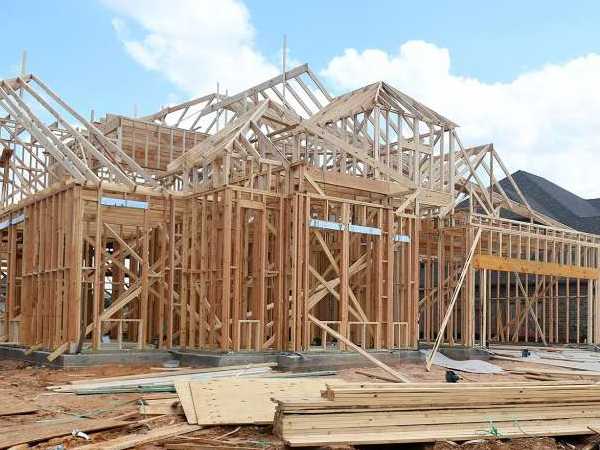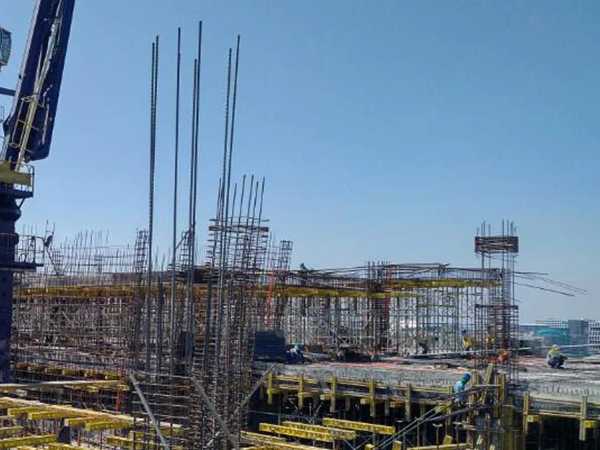 Environmentally-Friendly Practices
At Reed Maintenance Services, Inc., we prioritize sustainability and environmentally-friendly practices. We believe in minimizing our ecological footprint and ensuring responsible waste disposal. When you choose our dumpster rental services, you can rest assured that your waste will be handled in an eco-conscious manner. We work closely with certified waste management facilities, promoting recycling and proper disposal of different materials. By choosing us, you contribute to a cleaner and greener environment for future generations.
Dumpster Rental Process
1. Determine Your Dumpster Size
Selecting the right dumpster size is crucial for efficient waste management. Consider the scope of your project and the volume of waste you anticipate. Here are some common dumpster sizes available for rental:
20-Yard Dumpster: Ideal for medium-sized projects, including kitchen or bathroom remodels.
30-Yard Dumpster: Recommended for larger projects, such as construction or demolition jobs.
40-Yard Dumpster: Designed for significant commercial or industrial projects.
2. Place Your Order
Once you have determined the appropriate dumpster size, you can simply click the "Book Now" button and follow the instructions. Or, call our friendly team to place your order. We will guide you through the process, answering any questions you may have and providing expert recommendations based on your specific needs. Our goal is to ensure a seamless and stress-free experience from start to finish.
3. Delivery and Placement
Once your order is confirmed, we will schedule the delivery of the dumpster to your desired location in Huntsville. Our experienced drivers will carefully position the dumpster in a spot that maximizes accessibility and convenience for your project. Whether it's your driveway, construction site, or commercial property, we strive to accommodate your requirements while ensuring safety and compliance.
4. Efficient Waste Disposal
With the dumpster delivered and in place, you can begin filling it with your waste materials. Our dumpsters are designed for easy loading, with rear doors that swing open for convenient access. As you fill the dumpster, ensure that you follow any specific guidelines provided, such as weight limits or prohibited items. Should you require an additional dumpster or an early pickup, our team is just a phone call away to assist you promptly or visit https://www.reeddumpsters.com